Swanky Tunes - Showland Podcast 003 June 2012 (Matisse & Sadko guestmix)
16 June 2012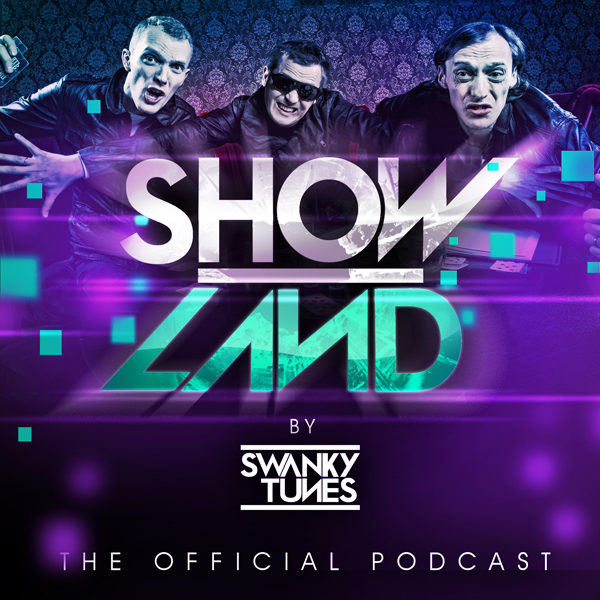 SHOWLAND is more than a podcast. It is a spirit, a vibe, that Swanky Tunes want to share with their audience. It's a new way for fans to interact with their favourite musicians.
The Showland Podcast is your free monthly downloadable show from Swanky Tunes, with exclusive content including:
- The Mashup of the Month,
- The Hot Download Track of the Month,
- The Swanky Big 3 (the best 3 Swanky Tunes tracks of the mounth),
- The Swanky Guest Mix,
- The Swanky New Tune.

Tracklist:
D-MAD & ARSTON - MATCH POINT
SKIDKA - DRUNK PUNK
HOOK N SLING FEAT. EVERMORE - SURRENDER
JONAS TORN - BOSS
RUDENKO FT. POPOV & MCD - STRANGER
SWANKY BIG 3:
SEBASTIAN INGROSSO & ALESSO FT. RYAN TEDDER - CALLING (LOSE MY MIND) (R3HAB & SWANKY TUNES VOCAL MIX)
DENIZ KOYU - BONG
HARD ROCK SOFA & SQUIRE - JUST CAN'T STAY AWAY
MATISSE & SADKO GUEST MIX:
HARDWELL - THREE TRIANGLES (ORIGINAL MIX) W/ MUSICAL YOUTH - PASS THE DUTCHIE (ACAPELLA)
SHINEDOWN - UNITY (MATISSE & SADKO REMIX)
THE STR8JACKETS & SAM OBERNIK - LOVE & OXYGEN (DUBVISION REMIX)
AN21 & MAX VANGELI VS. STEVE ANGELLO - H8RS
WOLFGANG GARTNER - FLEXX
SWANKY NEW TUNE:
HARD ROCK SOFA & SWANKY TUNES - HERE WE GO
---
Related Content: