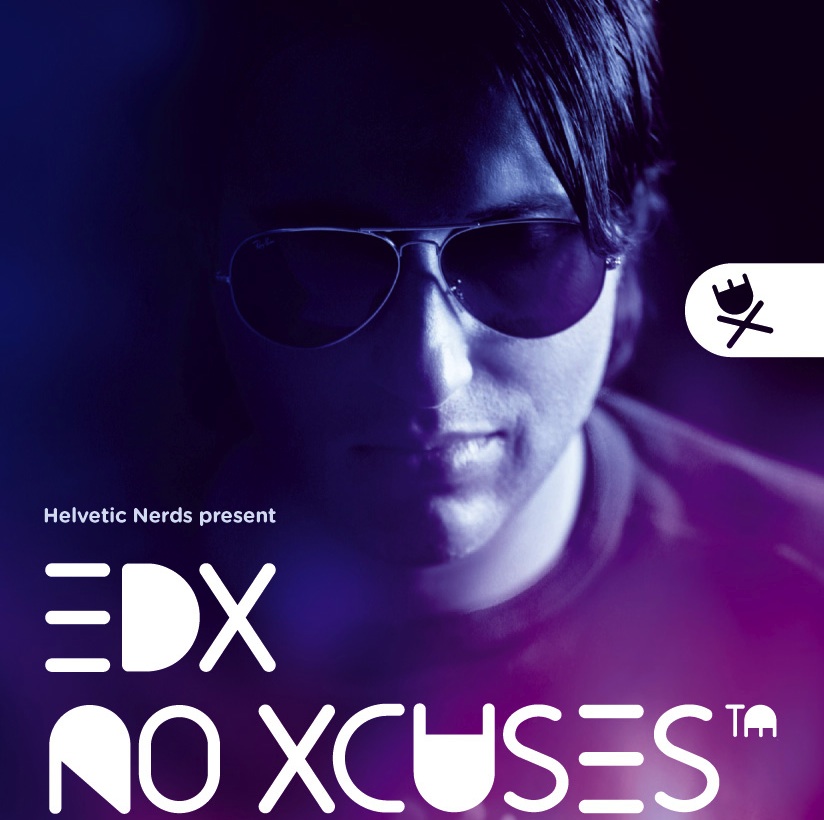 Productive and successful for more than a decade, Italian native artist, producer, DJ and multi-talent EDX first hit people's radars in 1994 with various mix tapes that within weeks had circulated around the globe. With his new found fame EDX quickly climbed up the ladder of recognition with labels and producers asking him to sprinkle his remix magic touch onto their releases.
Tracklist:
01. Whelan & Di Scala - Rubin (Original Mix)
02. Michael Brun - Rise (Axwell Edit)
03. Norman Doray - Leo (Original Mix)
04. Sebjak - Follow Me (Original Mix)
05. Thomas Gold - Sing 2 Me (Original Mix)
06. Andrew Bennett - Cocoon
07. Full Intention ft. Haze - Singnification (Sebjack Remix)
08. Leventina & Dinka - Chariots (Original Mix)
09. Cedric Gervais - Molly (Original Mix)
10. Dave202 - Kolosseum (Original Mix)
11. Nicky Romero - Toulouse (Tommy Trash Remix)
12. Cicada, Third Party Feel - Feel (Original Mix)
---
Interview with EDX ahead of the SuperVision Indoor Festival. SuperVision Proud2, London SuperVision is a brand new indoor festival brought to you by Sub-Tracked Events Ltd. Taking place at the impressive Proud2 in London on May 12th. It's a large scale event that goes way beyond your usual club night with more entertainment, creative production and plenty of different areas to dance and chill out, and of course the finest electronic dance music from Arno Cost, Toca Disco and more, including EDX who we spoke to before the event.
Buy tickets:
---
How has your year been?

There have been so many great experiences and highlights last year, it would take so long to mention them all so here are two, the first one was Electric Zoo in New York which happened during Labour day week-end where the whole tent went crazy and the feedbacks and vibes were so amazing! The second one was my extended tour in Australia which was also incredible, and I got a lot of love from the EDM fans over there... during the tour I also had a smaller more intimate gig in a club in New Zealand and this all made it such a great experience to be there.
You happy to beplaying in the UK again?

Yeah of course! Two years ago I played my last gig in the UK for Toolroom at MoS and then last year I was touring so much between Ibiza in summer and the US and I didn't have a lot of time to play in Europe. Right now I want to focus on being more present also in Europe and I am really excited to come back to London especially along such great DJs.
What should people expect at SuperVision?

As SuperVision is a festival with a bigger crowd I will come up with a mixture between a club set combined with festival driven sounds, and I will play a lot of my own productions that I usually play all over the world, sure that the response will be great over there as well.
Do you play a lot of your own stuff?

Yes, there are a lot of tracks and I will surely drop some other unreleased tracks, I will play Love Express featuring Seamus Haji, the upcoming remix for "Give It Up For Love" and "This Is Your Life" with the great voice of Nadia Ali, the track featuring Hadley called "Everything"... so yes people at SuperVision will hear a lot of new music while I play there.
What's a day in your life like?

I have a very diversified life...I spend my days in the studio or at the the office at the record label, or touring, I am always traveling a lot thanks to my tour so this became a sort of hobby. I enjoy meeting new people and when I am home I obviously enjoy spending time with my family and friends and my dog relaxing.
Does playing around the world inspire you?

Of course, the sound must always evolve as the scene around it is in constant movement. That's why touring a lot around the world and being exposed to different scenes and sounds gives a lot of new influences to my music and from a producer point of view as well as a DJ's it's always a challenge to bring good music and good songs closer to club sounds that work well for the people. The new influences in music are evolving and growing so fast, so I try to combine newer sounds but keeping the EDX good vibe side of music.
What have you got coming up?

More music :)
Tell us about your album…

I am so happy that after so many years I found the time and energy to work on my first artist album entitled "On The Edge" which contains some radio-driven songs and some other tracks that are more edgy-club music. I am happy I could deliver a complete diversification in style to the album and balance it between radio and clubby tracks. It was a lot of work and I am really proud of it and looking forward to spreading it around.
---
Related Content: