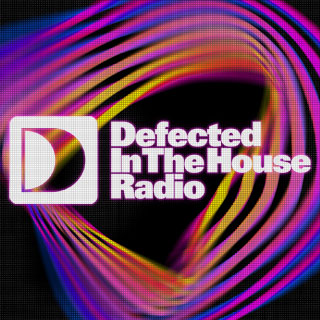 Defected is probably the one and only label that carried House music's legacy into the 21st century. It preserved its history while continuing a new one, bridging the gap across generations of music lovers and clubbers worldwide.
Established in 1999 by former AM:PM and Cooltempo A&R man Simon Dunmore, Defected's first release was Soulsearcher's "I Can't Get Enough" which reached No.5 in the UK singles chart. This early success was followed up with Roger Sanchez's "Another Chance", which hit No.1 in the UK singles chart in 2001. To date, Defected has released more than 300 singles from artists such as Bob Sinclar, Kings of Tomorrow, Dennis Ferrer, Martin Solveig, Copyright and ATFC and is seen as one of the world's leading specialist labels in house music.
In this week's show Treasure Fingers hit us up with an exclusive guestmix ahead of his EP on Defected. Elsewhere Aaron showcases upfront music from his sister labels Hi Rise and Lo Rise, and there are new cuts from Miguel Campbell, Joris Voorn, and David August.
Copyright kick off the show this week with Riva Starr's brand new mix of Pirupa's 'Party Non-Stop', plus they'll be spinning new tracks from Candi Staton, James Talk and Cari Golden, and Nice 7. We go digging in the crates with classic tracks from Kerri Chandler and Chez Damier plus Huxley joins us for the guestmix. Keep it locked!
TRACKLISTING
Pirupa - Party Non-Stop (Riva Starr Remix) - Defected
Sarah Main Feat. Lucia Cassini - Baila Concetta - Azuli
Franky Rizardo - La Chicambo (Original Mix) - Defected
MOST RATED TRACK
KORT Feat. Janai- Give In (Full Vocal Mix) - Copyright Recordings
James Talk Feat. Cari Golden - Ain't That The Way - Defected
Candi Staton - Hallelujah Anyway (Larse Vocal Mix) - Defected
Infinity Ink - Infinity - Crosstown Rebels
Copyright - Stronger - Defected
ALBUM OF THE WEEK - NRK - Forever Underground (Artifacts 1997-2012)
Kerri Chandler - Bar A Thyme - NRK
Nice 7 - Bassline Soldiers - Noir Music
Rampa - Everything - Keinemusic
Sable Sheep - Painting My Fur - Be As One
Sante - Mothership - GMMF Remix - 8 Bit
Robosonic - Worse Love - OFF Recordings
CLASSIC TRACK
Chez Damier - Untitled - KMS
GUESTMIX - HUXLEY
FINAL CUT
WAFF - Rainbows - Hot Creations
---
Related Content: