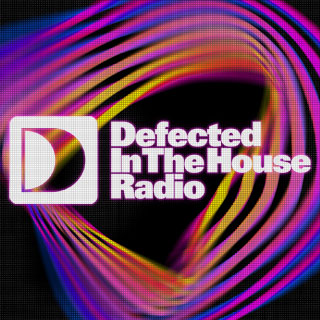 Defected is probably the one and only label that carried House music's legacy into the 21st century. It preserved its history while continuing a new one, bridging the gap across generations of music lovers and clubbers worldwide.
Established in 1999 by former AM:PM and Cooltempo A&R man Simon Dunmore, Defected's first release was Soulsearcher's "I Can't Get Enough" which reached No.5 in the UK singles chart. This early success was followed up with Roger Sanchez's "Another Chance", which hit No.1 in the UK singles chart in 2001. To date, Defected has released more than 300 singles from artists such as Bob Sinclar, Kings of Tomorrow, Dennis Ferrer, Martin Solveig, Copyright and ATFC and is seen as one of the world's leading specialist labels in house music.
In this week's show Treasure Fingers hit us up with an exclusive guestmix ahead of his EP on Defected. Elsewhere Aaron showcases upfront music from his sister labels Hi Rise and Lo Rise, and there are new cuts from Miguel Campbell, Joris Voorn, and David August.
Fresh from their trip to South Africa, Copyright are back in the studio this week bringing you fresh cuts from the likes of Chocolate Puma, Tim Green, Inland Knights and Lovebirds plus an exclusive spin of some brand new tracks just signed to Defected...Noir Music celebrates 5 Years of the label for Album of the Week, and we have an exclusive guesmix from Flashmob who's new single 'Need In Me' has just taken the crown for Pete Tong's Essential New Tune...keep it locked!
Tracklist:
The Shapeshifters - Only You - Defected
KORT - Tropicassa (The Carnival Track) - Copyright Recordings
Johnny Kaos - Bailando - Get Funky Music
Franky Rizardo Feat. Tess Leah - On My Own (Original Mix) - Defected
MOST RATED TRACK
Pirupa - Party Non-Stop - Defected
Inland Knights, Da Sunlounge - All Good - Borrowed Music
Chocolate Puma Feat. Colonel Red - Destiny - Defected
M.A.N.D.Y and Booka Shade - Home (Tim Green Remix)
ALBUM OF THE WEEK - Noir - 5 Years Of Noir Music
Tiger Stripes - I Found U (Kellerkind Remix) - Noir Music
Le Vinyl, Melohman, Javi Bora - Soul Story - Defected
Huxley - Atonement - 2020 Vision
Solo Feat. Syron - Home Is Where It Hurts - Defected
Kraak and Smaak Feat. Lex Empress - Hold Back Love (Lovebirds Remix) - Jalapeno Records
DJ T. Feat. Cari Golden City Life (Maceo Plex Remix) - Get Physical
CLASSIC TRACK
Jamie Myerson Feat. Carol Tripp - Rescue Me (Angel's Smooth and Soulful Mix) - ITH
GUESTMIX - FLASHMOB
One Illusion Pres. NY Stomp - That NYC House Track
Wil Maddams - Cut and Cap
Matthew Burton - Coconut Groove (Ekkohaus Main Mix)
Maya Jane Coles - Not Listening
Moodtrap - Out of Time
Nicholas - The Roots Bonus Beats One
Flashmob - Need In Me
Flashmob - Brick House
Tensnake - Around The House (DJ T.'s 2011 Edit)
Trikk - Jointly
Luna City Express Feat. Roland Clark - The Next Level
Ellen Allien - Need
FINAL CUT
Daniel Bortz - Rescue Me (Original Mix) - Suol
---
Related Content: